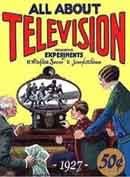 "Everyone knows
Nielsen
as the company that measures how many people are glued to their TV sets watching news and sitcoms for what is called Fall Sweeps. The numbers can make or break a new show.
With eyeballs increasingly turning to PCs and mobile devices for entertainment and news, Nielsen is boosting its audience measurement services in those areas."
"With a
confusing
system and a new form of social networking, the right way to go about getting used to Hey! Nielsen is taking one's time. You step back, view the situation, and based on that engage the new medium with a fresh eye.
But fan movements aren't about taking their time: for better or for worse, they are about mass movement and mass impact, something rarely associated with stopping to smell the roses. The result was a huge swarm of Jericho and Supernatural fans as they rose to the top of the charts, which is seemingly "good" based on the site's attempt at measuring fandom. However, it was clear that in the hustle and bustle there had arisen some hard feelings. Jericho and Supernatural fans were labeled "spammers," flooding the site with too many opinions and only focusing on a single series."
Post here for Jericho
http://forums.film.com/showthread.php?p=269802#post269802