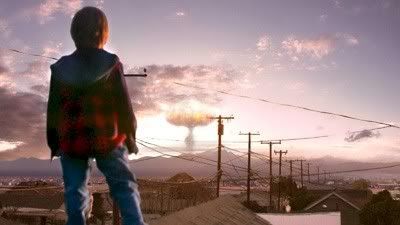 Something different from Amy Vernon:
Casus Belli Recap- Don't miss this.



Executive Producer Dan Shotz will be answering questions in the Jericho Chat Room next Friday, Sept. 7, at 9pm ET, 6pm PT, and 9pm PT, 12pm ET. Watch "One If By Land" on TV in your time zone and talk with Dan simultaneously.



Notes from the Board of Directors of the Guardians of Jericho
Voice of Jericho Podcast
Last season's TV series being released on DVD


"CBS' ADVERTISERS EYE 'KID NATION"
No Holds Barred: What Needs to Be Said About 'Jericho'