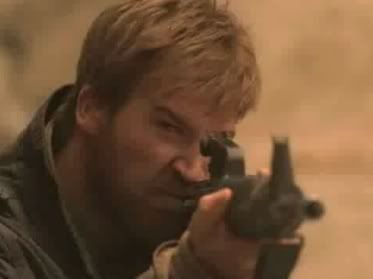 "
CBS
will know sooner rather than later whether or not they will allow "Jericho" to keep on living past its second season, but fans may get a little help from a new rebroadcasting deal the post-apocalyptic series has made with the SciFi Channel."
"
Jericho
is a gripping science fiction series that SCI FI Channel is excited to add to our schedule," said Thomas Vitale, Senior Vice President of Programming and Original Movies. "Thanks to the passion and persistence of its loyal viewers who saved this program from being canceled, new viewers can now experience this show for the first time on the SCI FI Channel while CBS continues the story in its second season run starting this February."
Threads of interest at CBS
message
board:
Heather or Emily?