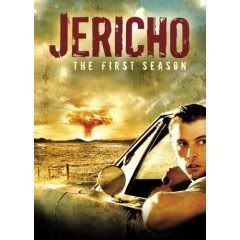 "The
Internet
is turning the TV world upside down.
Just when CBS was about to pull the plug on "Jericho" and NBC was about to shut off "Friday Night Lights" due to low ratings, fans persuaded network executives to renew the shows through concerted online campaigns.
Now loyal viewers of the Disney Channel's animated series "Kim Possible" hope the same tactic will work for them."
"Below is a post from
United
Hollywood - a pro-WGA blog that has seen fan efforts spring up in the wake of the strike. At the suggestion of Showrunners across Hollywood, United Hollywood is organising a campaign to send Pencils to the heads of the Six Major conglomerates who own and run Hollywood. These are the AMPTP guys who are denying the WGA the fair and reasonable residuals they are asking for."
"I've never been a fan of futile gestures. I've (all in good fun) ridiculed
fandoms
for proceeding with "send random crap to the network" campaigns immediately in the wake of Jericho's successful nut campaign, both for the lack of creativity and the lack of rationality in some cases – no amount of crackers were going to save The Black Donnellys. But I appreciate the desire to do something when our favourite shows are threatened with cancellation."
Do you love
animals
?
See this.