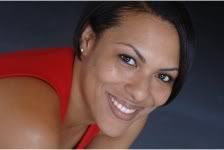 "People were very upset when "
Jericho
" was cancelled, and they decided to send CBS a message. After thousands of pounds of nuts were sent into CBS headquarters, the network said that they understood, and were going to take immediate action: They announced that Dan Rather was coming back. This announcement was short-lived when CBS realized that what people really wanted was Jericho back. CBS agreed, and later in the year said that it would be back in 2008. Dan Rather lobbied to be on "Jericho" as a newscaster, but executives thought it would be completely implausible."
"CBS Corporation (NYSE: CBS and CBS.A) announced that Leslie Moonves, President and Chief Executive Officer, will participate in a question-and-answer session as the keynote luncheon speaker at Citigroup's 18th Annual Global Entertainment Media& Telecommunications Conference on Thursday, Jan. 10, 2008.
The session will begin at 12:30 PM, MT (2:30 PM, ET). An audio webcast of the session will be available on
cbscorporation.com
. A replay of the audio webcast will be available in the Investor Relations/Presentations section of the Web site."